Content
Entered keyword "životní prostředí" yielded 3 results.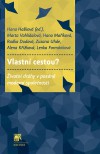 Authors:
Hana Hašková (ed.), Marta Vohlídalová, Hana Maříková, Radka Dudová, Zuzana Uhde, Alena Křížková, Lenka Formánková
The book is innovative in applying both, quantitative and qualitative life-course research methodology. The authors analyse the transformation of partner and family arrangements and identify problems connected with achieving a work-life balance in Czech society. The book explains...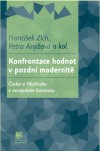 Authors:
Zich, František, Anýžová, Petra (eds.)
Kniha se zabývá působením modernizačních a globalizačních trendů na hodnotové orientace, normy a klíčové aspekty životního způsobu české a hlučínské populace v evropském kontextu. Poznatky z lokálního výzkumu na Hlučínsku slouží ke konfrontaci s modernizací v jiných situacích a u...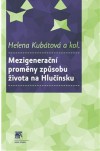 Authors:
Kubátová, H., F. Zich, F. Znebejánek, P. Anýžová, O. Roubal
Kniha se zabývá tím, jak se v průběhu tří generací (z)měnil pospolitý, pracovní, rodinný a náboženský život na Hlučínsku. Je zaměřena na období zhruba od konce druhé světové války po současnost. Zahrnuje tedy více než šedesát let, během kterých obyvatelé Hlučínska uzavírali sňatk...