Content
Entered keyword "age and ageing" yielded 23 results.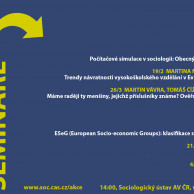 Připravili jsme pro Vás jarní cyklus čtvrtečních seminářů a srdečně Vás zveme na přednášky a následné diskuse k těmto tématům:
16. 6. 2016
-
17. 6. 2016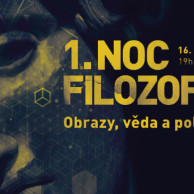 V noci z 16. na 17. června, od 19 do 3 hodin ráno, proběhne první Noc filozofie v Praze. Na tuto akci se do Prahy sjede 55 filozofů z Francie, Maďarska, České republiky, Polska a Slovenska. Široké veřejnosti bude nabídnuta série přednášek, debat, agor, literárních pásem, umělecký...
The project is conceived as an interdisciplinary theoretical research on the border between philosophy and sociology with implications for the economic theory of action. Key objectives of the project are: a) analysing and linking up theories of intersubjectivity in modern (G. Sim...
Project duration:
2015
-
2017
Pages