Content
Entered keyword "age and ageing" yielded 2 results.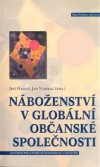 Authors:
Nešpor, Zdeněk R.
Critical evaluation of P. L. Berger´s contribution to the sociology of religion, globalization and theory of civic society.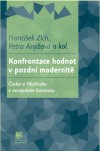 Authors:
Zich, František, Anýžová, Petra (eds.)
Kniha se zabývá působením modernizačních a globalizačních trendů na hodnotové orientace, normy a klíčové aspekty životního způsobu české a hlučínské populace v evropském kontextu. Poznatky z lokálního výzkumu na Hlučínsku slouží ke konfrontaci s modernizací v jiných situacích a u...