Content
Entered keyword "economics" yielded 2 results.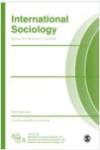 Authors:
Anýžová, Petra, P. Matějů
The main objective of the study is threefold: first, to examine the role of attractiveness in the Czech labour market; second, to assess gender differences in returns of attractiveness; and third, to show that the positive association between attractiveness and earnings does not...

Authors:
Anýžová, P., Večerník, J. (ed.)
Publikace shrnuje odpovědi na řadu závažných otázek týkajících se role dovedností a vzdělání na trhu práce v České republice v dlouhodobém vývoji a zčásti i v mezinárodním porovnání. V první části se soustřeďuje na proměny vlivu vzdělání na výši platu na české...