Content
Entered keyword "human relations" yielded 3 results.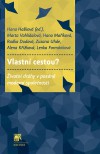 Authors:
Hana Hašková (ed.), Marta Vohlídalová, Hana Maříková, Radka Dudová, Zuzana Uhde, Alena Křížková, Lenka Formánková
The book is innovative in applying both, quantitative and qualitative life-course research methodology. The authors analyse the transformation of partner and family arrangements and identify problems connected with achieving a work-life balance in Czech society. The book explains...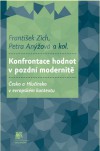 Authors:
Anýžová, P., Kubátová, H., Matějů, P.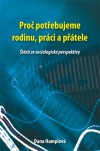 Autorka se zabývá otázkami štěstí a životní spokojenosti a snaží se zjistit, jak míra našeho štěstí a životní spokojenosti souvisí s tím, jak žijeme. Čtenářům přibližuje výsledky řady zahraničních výzkumů zaměřených na kvalitu života, zároveň se však snaží pomocí dat z velký...