Content
Entered keyword "value orientations" yielded 3 results.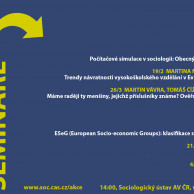 Připravili jsme pro Vás jarní cyklus čtvrtečních seminářů a srdečně Vás zveme na přednášky a následné diskuse k těmto tématům: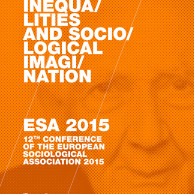 Na konci srpna, 25.–28. 8. 2015, se bude v Praze konat významná, již 12. mezinárodní sociologická konference Evropské sociologické asociace. Zúčastní se jí rekordní počet 3500 vědců a vědkyň, především z Evropy, ale i z mnoha mimoevropských zemí. Konferenci pořádá Sociologický ús...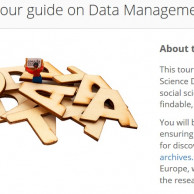 The consortium of data archives CESSDA ERIC announces the launch of Expert Tour Guide on Data Management, the online training module that helps students and researchers handle their research data.