This project analyzes environmental values and behavior in the Czech Republic in both historical and comparative perspective. The project seeks to make a major contribution to environmental sociology by focusing on four research themes. First, by implementing the 2010 ISSP survey, it will measure the development of post-materialist values across post-communist countries and compare the determinants of those values with Western democracies. Second, it will test a number of theories in explaining pro-environmental behavior in the CR and cross-nationally. Third, is will evaluate whether beliefs about science, technology and the environment support "ecological modernization" theory. Lastly, it will examine beliefs about the degree of environmental injustice in the CR. In addition to the ISSP survey, the project involves qualitative interviews, panel group discussions, and the secondary analysis of historical data.
Czech Science Foundation (GACR)
Project publications (total 2, displaying 1 - 2)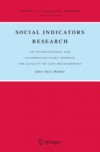 Jehlička, Petr, Tomáš Kostelecký, Joe Smith
Food systems are of increasing interest in both research and policy communities. Surveys of post-socialist countries of Central and Eastern Europe (CEE) show high rates of food self-provisioning. These practices have been explained in terms of being 'coping strategies of the poor'. Alber and Kohler's 'Informal Food Production in the Enlarged European Union' (2008) offers a prominent account of this argument, supported by quantitative data.
Topic:
EU, politics (and political attitudes)
Department:
Local and regional studies
Type of publication:
Article with impact factor
Jehlička, Petr, Tomáš Kostelecký, Daniel Kunštát
This article examines the electoral results of the Czech Green Party in the 2010 elections to the lower house of the Czech Parliament, placing those results in both historical and sociological perspective. In particular, the article analyzes the social bases of Green Party support in past parliamentary elections, and identifies reasons for the party's substantial decline in electoral support in 2010.
Topic:
politics (and political attitudes), elections (and polls)
Department:
Local and regional studies
Type of publication:
Article with impact factor